About the Founder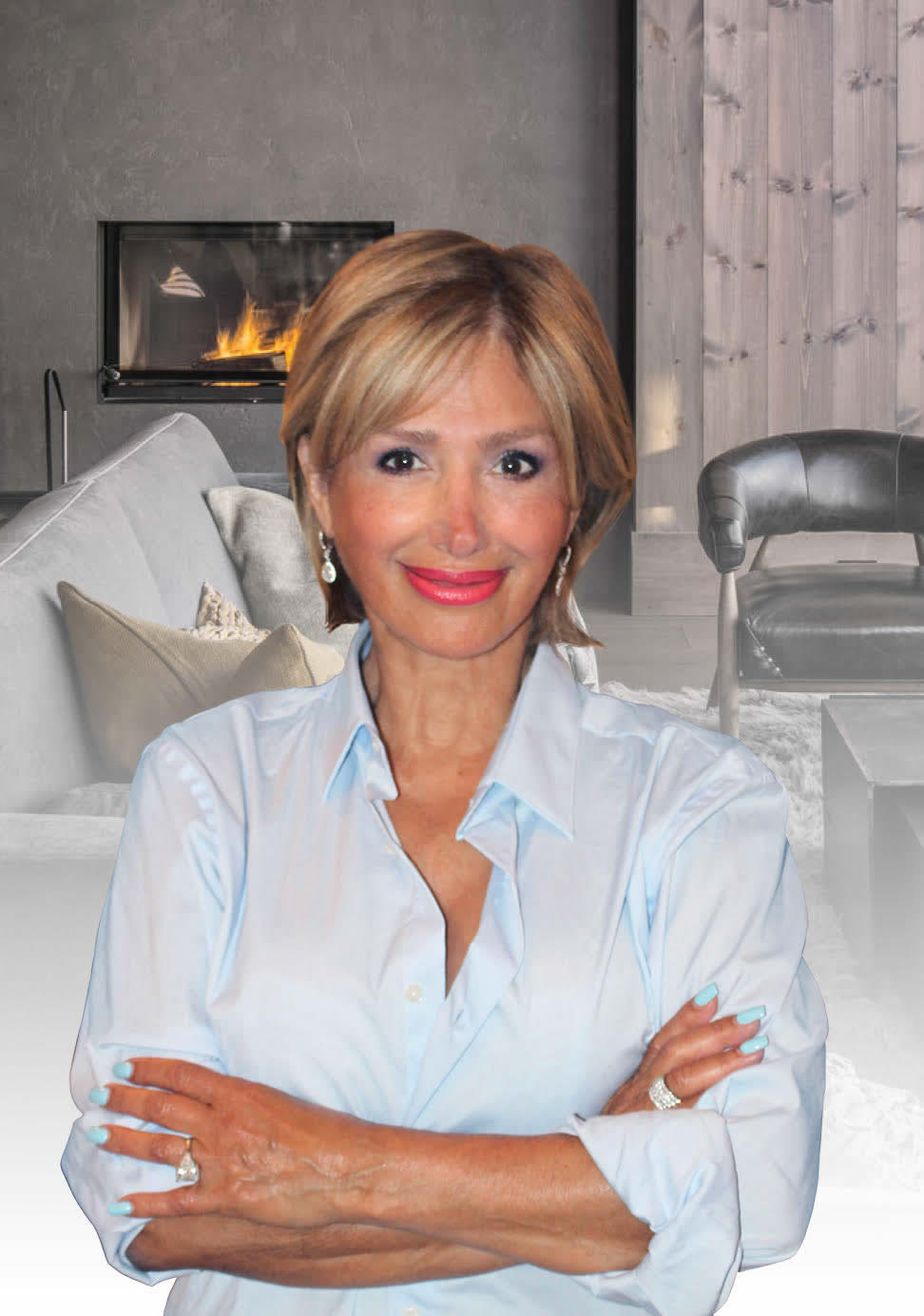 Introducing Mahnaz Westerberg: A Visionary Leader in Real Estate
Founder Mahnaz Westerberg - A Top-Producing Agent and Serial Entrepreneur
Mahnaz Westerberg stands as an industry trailblazer with over 23 years of experience as a top- producing real estate agent. Her remarkable journey from a challenging childhood marked by loss and responsibility to her current position as a visionary founder and CEO has shaped her into the most effective and knowledgeable leader in the real estate industry.
Born as the only daughter in a family of six brothers, Mahnaz's early experiences forged her path towards leadership. The tragic loss of her mother at the age of 10 thrust her into a role of caregiving and family management. She rose to the occasion, becoming an extraordinary cook, an effective communicator, a talented artist, a diligent student, an avid reader, and a problem solver.
Her relentless pursuit of education led her to support herself financially in Paris by establishing a successful import and export business at a young age. This entrepreneurial spirit continued in the United States, where she and her husband embarked on a remodeling business venture, operating in eight different states. Mahnaz's adaptability and resilience were evident as she navigated diverse business environments and achieved success.
Mahnaz found solace and inspiration in educational books, delving into the realms of the human mind, behavior, and emotional development. Managing her large family while pursuing her education and various business ventures, she honed her multitasking abilities and leadership skills.
Today, Mahnaz Westerberg is not only a top-producing real estate agent but also a serial entrepreneur and the visionary founder and CEO of The Pannazz, an innovative home search platform. Her passion lies in progressive marketing, branding, and global networking, which she leverages to transform ordinary real estate journeys into extraordinary experiences.
The Pannazz Platform: A One-Stop Solution for Agents and Brokers
As the driving force behind The Pannazz, Mahnaz Westerberg has created a game-changing platform that revolutionizes the real estate industry. It serves as the ultimate one-stop solution for both the public and agents, offering a wealth of related data and performance tools that were previously unavailable anywhere else.
Mahnaz is dedicated to providing her network of agents and brokers with the highest level of exposure in marketing, branding, and networking. She understands that in today's world, success in real estate requires more than just technical expertise; it demands a global perspective and the ability to connect with individuals from all walks of life.
Her visionary approach extends to the incorporation of cutting-edge technology within The Pannazz platform. By combining advanced technology with invaluable market knowledge, Mahnaz has created a tool that empowers agents to provide accurate home searches, unparalleled marketing, and real-time branding tools. The result is a platform that enables agents to communicate their research effectively and efficiently.
Mahnaz's commitment to excellence is evident in her unwavering focus on providing a high quality of service and creating memorable and unique experiences for her clients. She firmly believes that referrals naturally follow after a successful win, and her track record as a knowledgeable, vibrant, well-connected, and seasoned negotiator speaks for itself.
Mahnaz Westerberg: Your Partner in Real Estate Success
Mahnaz Westerberg's journey is a testament to the power of resilience, determination, and a passion for lifelong learning. Her leadership in the real estate industry is second to none, and her commitment to helping each broker and agent create their own success story is unwavering.
With Mahnaz at the helm, you have a partner who understands that the right technology, when combined with invaluable market knowledge, can be the greatest tool in your arsenal. The Pannazz platform stands as a testament to her dedication to excellence and her drive to transform the way real estate professionals operate in today's dynamic market.
In Mahnaz Westerberg, you have a leader who listens intently to your needs and is always prepared to win the war for her clientele. She is knowledgeable, vibrant, and well-connected, making her the ideal partner to help you navigate the complexities of the real estate industry.
Mahnaz Westerberg and The Pannazz platform are not just changing the game; they are redefining it. If you are an agent or broker looking to elevate your real estate journey, look no further. Mahnaz Westerberg is your trusted guide to success in the ever-evolving world of real estate.